As the technology has become more durable, reliable, and accessible, the world has seen drones deployed in increasingly diverse environments, industries, and scenarios. And across these, the common denominator is that drones are helping pioneering professionals work safer, smarter, and faster.
DJI Enterprise understands that even with 25% of DJI's 13,000 global workforce devoted solely to research & development, it's impossible to develop specialized UAV solutions in-house for every scenario our creative customers can conceive of.
Developers and integrators who are at the front lines are critical to bringing UAV solutions to the ever-increasing pool of application scenarios. And they must be provided the tools and support required to build these custom solutions.
To date, more than 80,000 developers around the world have leveraged the DJI SDK, bringing 1,000+ novel applications to UAVs. Meanwhile, more than 30 third-party UAV payloads developed with DJI PSDK have achieved mass production and been deployed by users in public safety, energy, surveying, and other industries.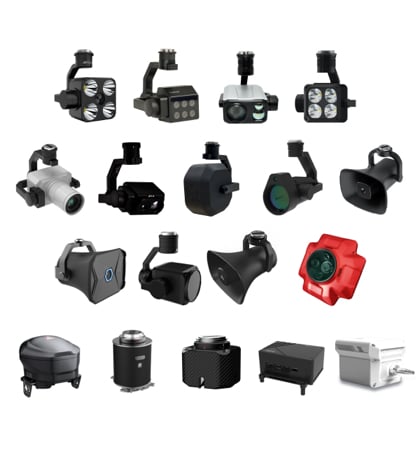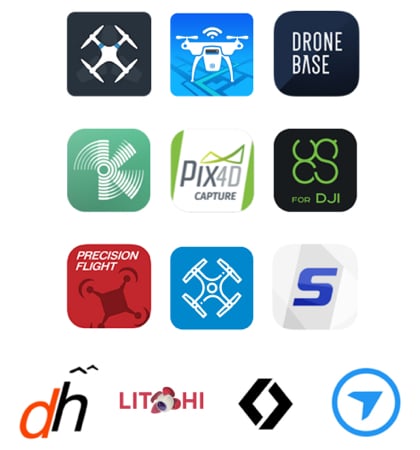 Third-party payloads and software compatible with DJI Enterprise solutions
To continue supporting our global developer ecosystem, and in order to bring more practical, efficient, and effective drone solutions to our users, DJI Enterprise is pleased to announce a new ecosystem support policy to make development easier than ever before.
From now on, we will reduce the cost of SDK software and hardware development, simplify the application process, increase technical support, open global sales channels to strictly screened high-quality developers, and help build a bridge between developers and users.
The price of SDK development kit is reduced by up to 56%
| | | |
| --- | --- | --- |
| Product Name | Original Price (USD) | New Price (USD) |
| Matrice 300RTK OSDK Expansion Module | $225 | $100 |
| OSDK Round Ribbon Cable Set | $385 | $180 |
| Payload SDK Development Kit 2.0 | $280 | $130 |
| SKYPORT V2 Flat Ribbon Cable Connector Kit | $90 | $70 |
| SKYPORT V2 Round Ribbon Cable Connector Kit | $285 | $150 |
| SKYPORT V2 | $990 | $450 |
| DJI SKYPORT Adapter Set | $830 | $480 |
| DJI X-PORT Carring Case | $140 | $80 |
Please note that the specific prices above are for US developers. For developers of other regions, make sure to check the developer store page for your region's prices.
PSDK applications are now free
In order to encourage more developers to participate, we are simplifying the PSDK application process.
PSDK applications no longer require manual approval. You can begin your development immediately after creating and submitting your application.
As a reminder, there are two versions of PSDK development: Developing Mode and Production Mode. The main difference between the two is that Developing Mode offers a maximum of 10 X-Port or SkyPort units per PSDK App, while Production Mode offers unlimited X-Port/SkyPort units.
Originally PSDK Production Mode had an application fee, which we are now doing away with. From now on, PSDK Production Mode is free to apply. The material submission requirements are the same as before, and activation occurs after approval.
DJI SkyPort and DJI X-Port
Free access to all member services
From now on, SDK developers can enjoy all member services free of charge. We will cancel the SDK member classification system, and give all developers the same benefits as previous senior members in terms of technical support, APP activation, and access to beta SDK.
Developers who have paid for an advanced membership that has not yet expired will automatically get a refund. For users who did not receive a refund by November 30, 2021, please send an email to dev@dji.com with your previous order or invoice information for a refund.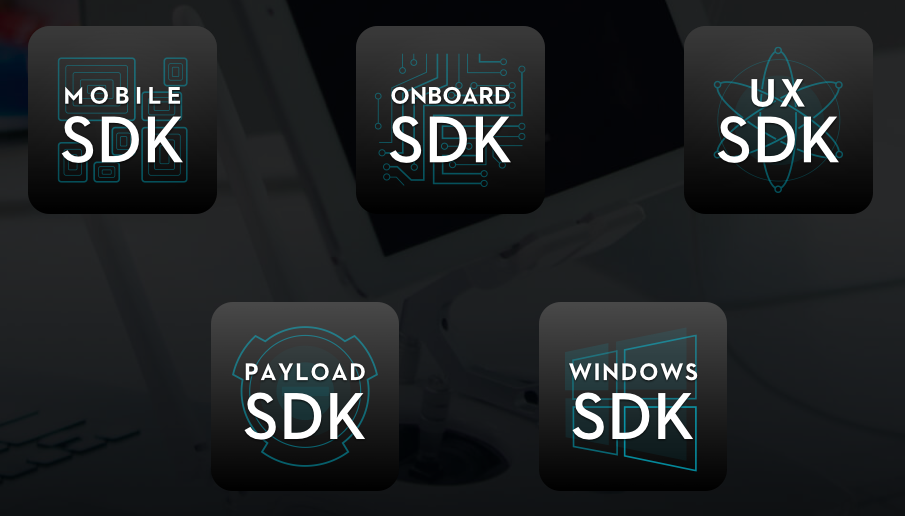 Fully revamped SDK technical support forum
We have integrated several technical support portals to create a single, unified platform for DJI SDK developers to learn, question, share, and communicate. The new technical support forum includes:
Demonstration of ecological solutions,
common problems in SDK development,
technical documentation for development,
explanation of proprietary terms, etc.

https://sdk-forum.dji.net/hc/en-us
We've found that the answers to most technical questions can be found in the Knowledge Base of the forum. We will continuously update and optimize the FAQs according to the questions and answers from developers, so you can think of this page as a self-service "library."
Can't find an answer? DJI will respond within 1 business day
If there is no answer to your question in the forum, you can create a new post in the forum or submit an inquiry form. We will closely monitor the forum and follow up on SDK-related posts as quickly as possible.
Issues are categorized into three main categories: inquiry, bug, and demand.
Each category has its own resolution timeline. Refer to the table below for information about these categories.
Issue Category
Resolution / Update Timeline
Criteria
Inquiry
1 week

Provide a complete solution

Bug
2 weeks

Schedule a solution and update on the progress every 2 weeks
For the faults of old models, which are difficult to solve and have little impact, after evaluation, if the demand fails, the developer will be informed of evaluation results and reasons

Demand
2 weeks

After evaluation, if the demand fails, the evaluation results and reasons will be informed
After evaluation, if the demand is adopted, the development plan will be provided
After the inquiry, the developer is welcome to leave feedback through the satisfaction questionnaire or provide suggestions for improvement.
Promoting an open ecosystem to increase the applications of drones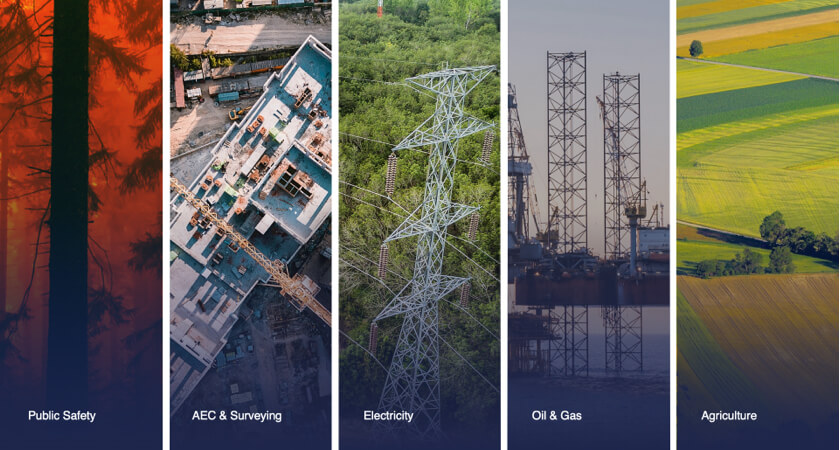 DJI will continue to cooperate with global developers to provide users in various industries with more professional and cost-effective drone solutions
For high-quality third-party solutions, DJI will make its global sales channels open to help developers connect their products with their users.
We hope that these changes to our SDK support policies will help developers achieve more and benefit the greater commercial drone industry.